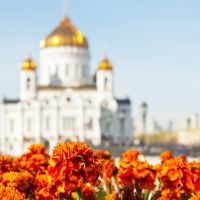 The present Cathedral of Christ the Savior was erected from 1995 to 2000, the date of its official inauguration in Moscow. The very symbol of the capital, the building is incredibly beautiful.
It is however the exact replica of a first cathedral built on the same site between 1839 and 1883 by the Russian architect Constantin Andreyevich Thon in honor of the victory of the Russian armies on the Great Army of Napoleon in 1812 and financed by a popular subscription.
Demolished by order of Stalin to build a Palace of Soviets that never saw the light of day, the place was finally occupied until the reconstruction by a gigantic open-air pool. Today, the panorama offered from the top of 40 meters of the cathedral alone justifies the visit of this symbolic monument among all.
Enjoy an unprecedented visit with a French-speaking guide to discover this symbol of the Russian capital!
Location Cathedral of Christ the Saviour on the map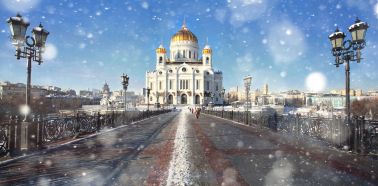 Cathédrale du Christ Saint Sauveur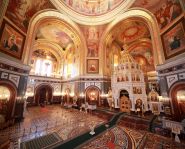 Cathédrale du Christ Saint Sauveur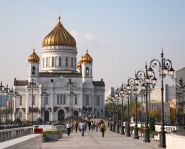 Cathédrale du Christ Saint Sauveur