Veliy Hotel Mokhovaya
Subway :
Biblioteka Imeni Lenina Borovitskaya
Description :
The strongest point of this establishment is, without contest, its excellent location; it is less than a two-minute walk to the Kremlin, it faces the celebrated Alexander Gardens, and a certain number of rooms offer a magnificent view of the Kremlin. You will find all the comforts and amenities of a three-star hotel with the rooms decorated in a classic and comfortable style. The included breakfast, offered as a buffet, is absolutely perfect. There are also many cafes and restaurants nearby.
Services :
Library
Safe
24-hour reception
Satellite TV
Location Veliy Hotel Mokhovaya on the map
Veliy Mokhovaya © Moscou - Hôtel Veliy Mokhovaya - Chambre standard.png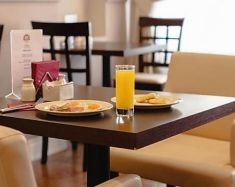 Veliy Mokhovaya © Moscou - Hôtel Veliy Mokhovaya - Restaurant.JPEG
Veliy Mokhovaya © Moscou - Hôtel Veliy Mokhovaya - Salle de bain.JPEG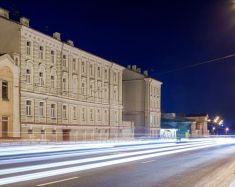 Hôtel Veliy Mokhovaya