The National Hotel
Stars/Type :
5 stars
With a swimming pool
Subway :
Teatralnaya Okhotniy Ryad
Description :
Built in 1903, this hotel is one of the best located in Moscow, since it overlooks the Manège Square, a few dozen meters from Red Square and the Kremlin. This superb hotel belongs to The Luxury Collection, its impeccable service and its precious preserved environment make it an exceptional and renowned establishment. Its rooms are remarkably decorated and furnished in the classic Italian style of the 19th century, while woodwork, draperies and antique pieces embellish and add a unique character to each room. Spacious and bright, they are very comfortable, as are the bathrooms, which are fully equipped. The two elegant Russian restaurants have a magnificent view, Beluga and Dr. Zhivago offer two magnificent atmospheres and two approaches to Russian cuisine, for a gourmet journey through the mysterious and bewitching Russian soul. The guarantee of a unique stay and an enchanting interview in the splendour and atmosphere of the early 20th century.
Services :
24-hour reception
Restaurant
Bar
Fitness center
Swimming pool
Sauna
Spa
Location The National Hotel on the map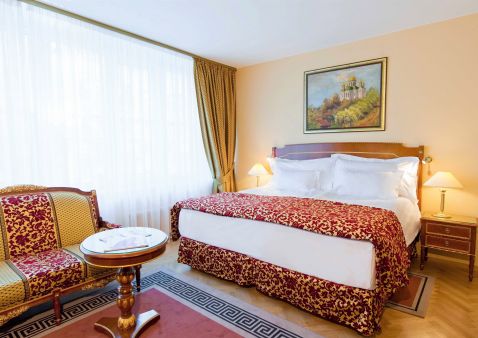 National
National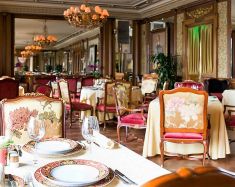 National
National
National