Savoy
Stars/Type :
5 stars
With a swimming pool
Subway :
Lubyanka Kuznetsky Most
Description :
This superb hotel is ideally located in the centre of Moscow, very close to the Bolshoi Theatre, only 10 minutes walk from the Kremlin. This renowned establishment was founded in 1913 in an old 19th century building. Its lobby and rooms are of classic beauty and charm, with Italian furniture, marble in the bathrooms, gilding... The rooms are spacious (the smallest are 26 m²) and the bedding is of high quality. The atmosphere is luxurious, but the size of the establishment remains human and gives the place the atmosphere of a Moscow mansion. It is the perfect choice to combine exceptional location and 5-star comfort. Access to the pool is free from 7am to 11pm.
Services :
24-hour reception
Restaurant
Bar
Conference room
Fitness center
Swimming pool
Spa
Location Savoy on the map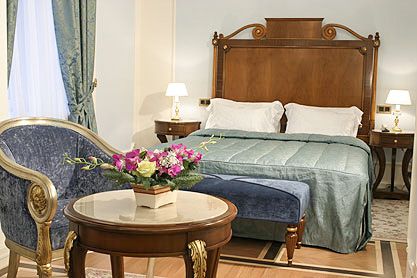 Hôtel Savoy
Hôtel Savoy
Hôtel Savoy
Hôtel Savoy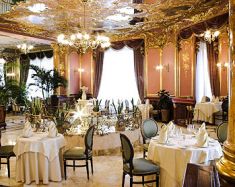 Hôtel Savoy