Leonart
Description :
Opened in February 2016, Hotel Leonart is perfectly located in a quiet street 5 minutes walk from Chistye Prudy Metro station. Close to the park and the pond, it is a nice neighborhood for pedastrians who will find restaurants and cafes without a problem.
With only 33 rooms, it is a small, budget and charming hotel with an inner courtyard. The rooms have a comfortable size and are clean and functional, the bedding is of good quality. Breakfast is served in a buffet style in a cosy duplex room.
Excellent value for money.
Services :
Bike rental
24-hour reception
Terrace
Location Leonart on the map
Leonart
Hôtel Leonart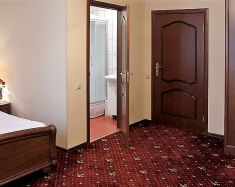 Hôtel Leonart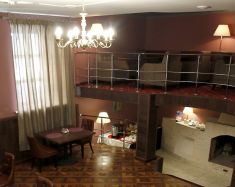 Leonart
Hôtel Leonart