Golden Triangle
Subway :
Admiralteyskaya Gostini Dvor
Description :
Occupying several floors of a 19th-century building, the Golden triangle hotel is located in the heart of the city, in the conveniently located theatre district, a 10-minute walk from the Hermitage museum.
The hotel's colourful fusion style combines classic styles and design, some rooms are decorated in classic Italian style, and other in a more modern style. All rooms are air-contiditioned, comfortable, equipped with a TV and good quality bedding. Free parking is available a few meters from the hotel.
Breakfast is served in the hotels dining room. This establishment will perfectly suit the tourists wishing a small hotel, with high standards, and close to the city.
Services :
Safe
24-hour reception
Restaurant
Bar
Satellite TV
Location Golden Triangle on the map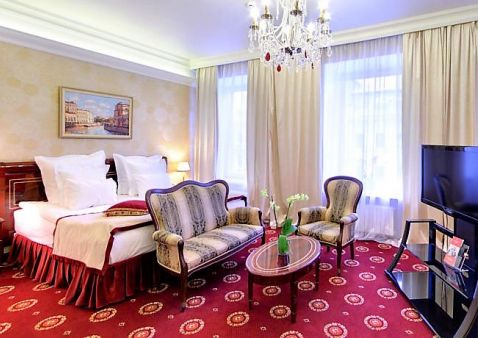 Hôtel Golden Triangle
Golden Triangle
Hôtel Golden Triangle
Hôtel Golden Triangle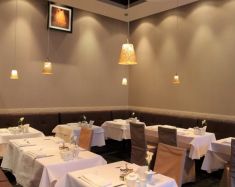 Hôtel Golden Triangle